Recently simple and free cloud-based time-cards have been increasing. Cloud-based attendance systems are unlike traditional time-cards which are punched and individual attendance is managed by adding totals. Cloud-based attendance systems are punched online and numbers are automatically totaled in a control panel and they are becoming mainstream. This article will introduce the advantages of using cloud-based time-cards and recommend providers of the service.
Whether a company's employees be several or few, for those in-charge of human resources or general administration, having a complete grasp of attendance management is no easy task. However, for the company, attendance management holds indispensable data that determines the level of contribution and work methods of its employees. Are there that many companies who have been using the same old "time-cards" for attendance management for several years?
3 advantages of cloud-based time attendance systems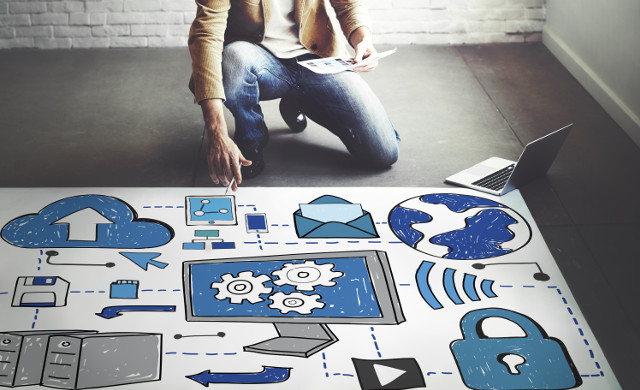 There are still many companies who use old time-cards even now, but there are fewer and fewer companies who "will not use computers to do work in the office!"
Did you know that there are many free time-card systems that let you clock-in from a PC or smartphone?
How is using cloud-based time-cards different? I will introduce 3 advantages.
1. Can clock in and out from a PC or smartphone
In recent years employees working under various working systems such as flexitime and reduced working hours have increased. And depending on the occupation and industry, aren't there many employees who hardly stay at the office at all? With a clocking-in method that uses a PC or smartphone, companies can collaborate with location information services for employees to make accurate clock-ins without actually punching-in at the time recorder at the office.
In addition, I think there are those in-charge who are worried about the security of online services for clock-ins. The security of the cloud is more secure compared to paper or company file servers so it can be said that it passes the safety test. The information comes when employees clock-in can also be immediately verified in the administrator control panel, therefore don't you think administrators can rest easy?
2. Man hours can be reduced
A flexible working system which is a joy for employees can be a complicated and daunting task at times for management. However, using a service with a systemized calculation process can make data consolidation extremely simple.
What makes computation particularly difficult is overtime but among these services there are those which can also inform employees of remaining paid vacation days and warn them when they have reached their maximum overtime hours so it cuts the time and labor from the management side in informing the employees one by one and this contributes to increasing work productivity.
3. There is little cost in introducing and operating a cloud-based system
The greatest advantage of implementing a cloud-based service is that it doesn't take up many costs such as in the introduction and in running the system. Introducing a new management system that is not cloud-based will take up costs such as the initial investment, server installation, regular maintenance etc. But with a cloud-based service, labor costs such as server management and system operation are unnecessary, and it even updates automatically to the latest version so costs can be kept at the very minimum.
In using cloud-based time-cards
In adopting an attendance management system that has adopted cloud-based time cards, and taking "reduction of costs seen in the long-term" and "work efficiency" into consideration, it can be said that introducing a smoother system that keeps improving without making it burdensome for the employee is foremost.
In addition, if making the switch from actual time-cards, support in various ways is necessary in the migration process. The creation of a manual for employee use or training etc. may be necessary.
In the introduction of the system, it will be necessary to consult a vendor and proceed while collaborating with them to make trial runs in a few departments, and starting from a sample use of the program.
Conclusion
What did you think?
Advantages of cloud-based time-cards
・can enter input even from a smartphone
・reduces man hours
・great cost performance
Cloud-based time-cards carries many advantages. Eventhough, they are free, they enable you to make use of services that have added value apart from the basic recording of work hours.
Furthermore, if you wanted to use an attendance management system that follows your company's unique structure, it is possible to avail of a paid service at comparatively low price with a security that is quite robust. Those in-charge who say "Eventhough I would like to review our attendance management system, we can't go into researching for a new one now" will come to think that this will be a good chance to rethink about sticking with old time-cards by making a list of "What features would be convenient for us?"